Amazon's warehouse employees have numerous opportunities for advancement.
As soon as they are hired, workers at Amazon warehouses can move up through different job ranks.
These ranks are worth investigating to understand what they are and, more importantly, what it takes to move up the ladder.
Amazon ranks are classified into tiers (T) and levels (L).
Tiers are typically found at lower ranks (e.g., Tiers 1–3) and are paid less than L positions. Tier 2 is present in some Amazon warehouses but is uncommon.
L positions are numbered L1 through L12, except for L9, which does not exist. The CEO is the only position that can be L12.
We will concentrate on common job ranks in most Amazon fulfillment centers, namely Tier 1, Tier 3, and Level 4.
| Rank | Description | Example of job titles | Type of pay |
| --- | --- | --- | --- |
| Tier 1 (T1) | Entry level positions | Sorters, pickers, stowers, and water spiders | Hourly (pay increases every 6 months and is capped after 3 years) (pay increases every 6 months and is capped after 3 years) |
| T3 | Tier 3 positions are supervisory. | Typically process assistants (PAs), but may also include trainers and yard specialists. | Hourly |
| Level 4 (L4) | These are floor supervisors | Area supervisors, operations supervisors, and learning coordinators | salaried (with the exception of transport operations management [TOM], safety, etc., which are hourly) |
| L5 and above | These jobs are based on operations and seniority. | Site administrators, operations managers (L6), senior operations managers (L7), and general managers (L8) | Salaried |
Introduction
This article is written primarily for T1 employees interested in moving up the ranks to T3 and beyond.
To advance their careers, Tier 1 workers typically move up to Tier 3.
T3 Process Assistants are comparable to what other companies may call "assistant managers."
One can easily move up the ranks from Tier 1 to Tier 3, and some associates do so in less than a year.
Requirements
If you want to increase your chances of getting promoted at Amazon, there are a few simple things you can do:
Connect with People Higher Up in the Organization
If you want to move up the ranks at Amazon, your first point of contact should be your direct supervisor. This includes personal assistants and area managers.
They've been there and done that, so they know what to expect.
Make your aspirations for a promotion at Amazon known. Please stand up for your professional development and make it a priority. They will usually assist you if you show initiative and a desire to advance.
To move from T1 to T3, you need very little experience. In less than six months, you can finish the project.
For an L4 job, you need either a bachelor's degree or two years of experience as a T1 associate with a blue badge.
Join the Learning Ambassador Program (optional)
It is optional for advancement, but becoming a learning ambassador is highly recommended.
If you have worked as a learning ambassador before, you will have a better chance of getting a T3 position.
It's important to know that becoming a "learning ambassador" won't result in a raise in salary.
Methods of Application
Apply for internal positions through the Jobfinder website (https://jobfinder.amazon.com).
Type your facility's code into the search bar to find open jobs. All open jobs at that location will then be shown.
You may not find the job you're looking for immediately, so keep checking back as new positions are added.
You cannot access JobFinder from the outside or via the WiFi network of your building. If you can't find the computers connected to the intranet, talk to your boss or even security. They should be able to help you.
Resume
When applying for promotions, your resume will be very important.
Use it to list all the major roles you've held at Amazon.
Include instances when you successfully provided leadership and guidance to coworkers.
Also, show that you can work well with others by giving examples of how you've worked with others to reach goals.
Be bold and take credit for your accomplishments as an individual or team member.
Remember, you're trying to persuade the hiring manager to choose you over the other candidates.
Finally, look into tools like Jobscan that can assist you in creating a resume that will pass Amazon's applicant tracking system (ATS).
After the Application
Your application will be considered "under consideration" after submission.
Keep in mind that this stage can last for several weeks. A quick ChimeChime or email to the hiring manager to check in is recommended.
This might help things move along more quickly.
If your application is successful, you will be notified via email.
Before the Interview
Before conducting the actual interview, conduct mock interviews. This will boost your confidence and prepare you for the interview.
If you ask, your area manager should be able to assist you with the mock interview.
Also, read Amazon's instructions on how to prepare for the interview.
The Interview
Because of the pandemic, most Amazon job interviews now take place online (through Amazon Chime) or through Internet Messenger (IM).
Amazon interviews are behavior-based and employ the STAR technique (situation, task, action, and result).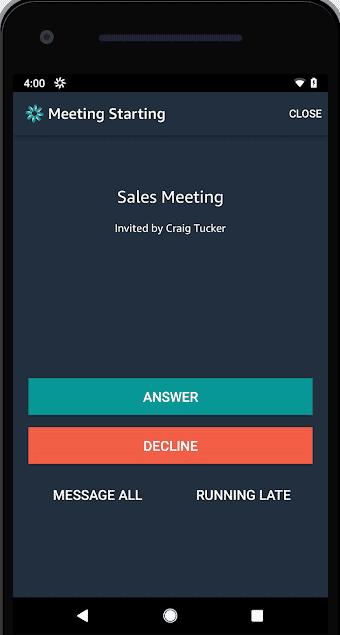 With this method, the interviewer expects you to answer questions about how you have dealt with problems at work based on your past experiences. They begin with phrases such as "Describe a time when…
Use metrics or numbers to quantify your accomplishments, such as your picking rate.
Expect some mathematical and role-playing questions. These questions are straightforward if you have adequately prepared for your AM.
After the Interview
You will receive feedback via email or phone call one to two weeks after the interview. Amazon has programs like Amazon Pathways, Amazon Military, and Campus Next that try to bring in qualified people from outside the company. Amazon has programs like Amazon Pathways, Amazon Military, and Campus Next that try to bring in qualified people from outside the company.
Campus Next is an exception to the rule that people hired from outside the company get paid more than people hired from inside the company.
People who want to advance in their careers sometimes use these external programs to find new jobs after quitting their current ones.
Advantages and Disadvantages of Advancing in One's Career
Promotion is one of the best ways to move up the ranks at Amazon, as at any other company. However, not everything is roses and unicorns.
Advantages
Your salary increases when you move up the ranks from associate (T1) to technician (3). Typically, it's only a couple of dollars. Until you reach the salary cap, a T3 employee may receive a raise of up to 25 cents per hour every six months.
Once you hit L4, promotions become more frequent, usually every two years.
You can skip the interview process for the position you applied for if you are offered a slant. You could be hired similarly at another warehouse without going through another round of interviews.
Disadvantages
After a promotion, the pay increase often differs from the increased amount of work that comes with it.
Some promotions, such as process guides (PG), don't have pay raises but have more responsibilities.
L4 and above salaried employees can work up to 70 hours per week. Increased overtime without additional compensation reduces your hourly wage.